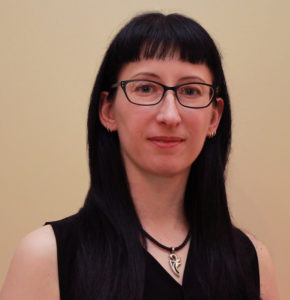 I am an Assistant Professor of History at Georgia Southern University, where I teach African American History.
My research interests include women's history and African American history, especially in Massachusetts. I specialize in the history of Black women's grassroots activism in Boston. I am also interested in the history of food and its influence on the United States. I developed a course on this topic in Spring 2018. 
I am currently revising my manuscript entitled  Just Ordinary Mothers: Black Women's Grassroots Organizing in Boston, from the Vote to the Busing Crisis. My work examines how upwardly-mobile Black working-class mothers navigated Boston's civil rights movement and city politics to advance their community's agenda from 1910 to 1974.
I recently published a book chapter entitled "Before Boston's Busing Crisis: Operation Exodus, Grassroots Organizing, and Motherhood, 1965-1967." This chapter discusses the impact of Boston Black mothers' community organizing by examining how sociopolitical issues within the city, combined with the inability of mainstream civil rights organizations to effect change, lead to the creation of a community-run bussing campaign to gain access to educational resources for their children. I will be presenting a paper on my new project, entitled "From Savannah to Monrovia: Alice McKane, the Migration to Liberia, and Civil Rights at the turn of the 20th Century" at  The Southern Historical Association, in Louisville, KY in November 2019.
In Fall 2019, I taught "A Comprehensive History of the United States" (Hist 2110) and "African American History to 1877 (Hist 3130)."  In Spring 2020, I will teach "Black Women's History" (Hist 3030B).